Oct 30,2023 by gardenerstars
How To Grow Ornamental Peppers To Create Amazing Pots & Containers!
Why Ornamental Peppers Make Incredible Potted Plants!
The advantages of growing ornamental peppers goes far beyond beauty and taste. They truly are the ultimate low-maintenance flowering plant. Ornamental peppers are naturally drought, disease, and pest resistant. In fact, so much so, they can help keep pests from bothering other vegetable and flowering plants nearby.
While many traditional annual flowering plant varieties can struggle in the hot, scorching sun, ornamental peppers thrive in it. Best of all, they don't show the droop or fatigue that is common for annuals that dry out during the day.
Even better, the seeds of all of these are easy to save from year to year. Simply take off a few ripe peppers, let them dry, and you can grow them all over again next year! Here is a look at how to plant, grow and maintain ornamental peppers in pots and hanging baskets, along with a few great varieties that work well in containers.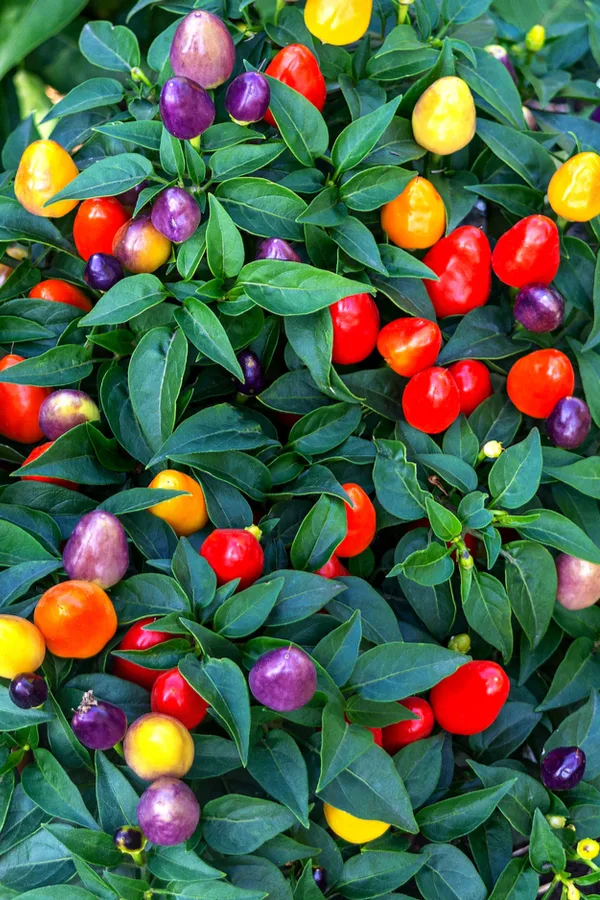 Planting And Growing Ornamental Peppers
Although more and more nurseries and stores are carrying ornamental plants each year, growing from seed is the best method to ensure getting the varieties and plants you need. Growing from seed indoors is easy, and allows you to have container plants that are ready to go come early spring.
Sow seeds 8 to 10 weeks before your last frost date to ensure time for adequate growth. Transplant into containers or hanging baskets as the weather starts to warm. As with all potted plants and container plants, use a high quality, lightweight potting soil for best results.
Because of their compact, dense foliage, plants can be crowded into pots and container plantings like flowering annuals would be. For a typical 14 to 16 inch pot or hanging basket, you will use 5 to 6 transplants.
Fertilizing & Watering
When growing in containers and baskets, ornamental peppers will benefit from occasional fertilizing. Once plants have been transplanted into their containers, fertilize every 14 to 21 days with a light dose of liquid fertilizer to keep blooms and peppers coming on.
Depending on the variety and location, plants will most likely need to be watered once a day as traditional potted plants are. You will notice however that ornamental peppers can survive a "missed" watering much better than other annual flowers.