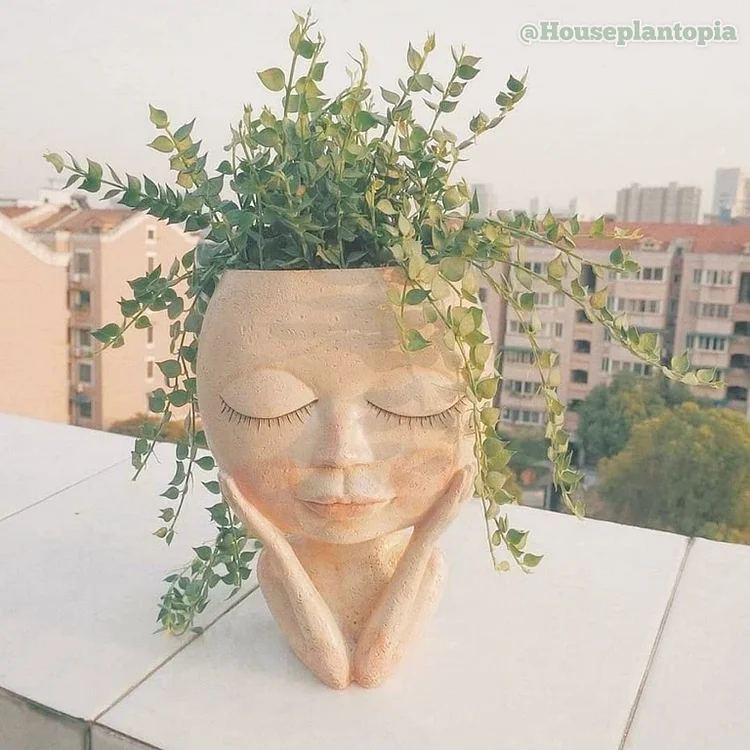 Houseplantopia believes that beautiful plants deserve beautiful planters, which is why we are excited to offer our new line of fun & quirky plant pots! 
Either of these two planters will brighten up any room and also are a wonderful conversation starter! 
Don't miss out on one of these awesome planters because we only have a limited amount in stock!
Pots like this match well with bouncy ferns, donkey tails, flowing ivy, the string of pearls, and pathos!