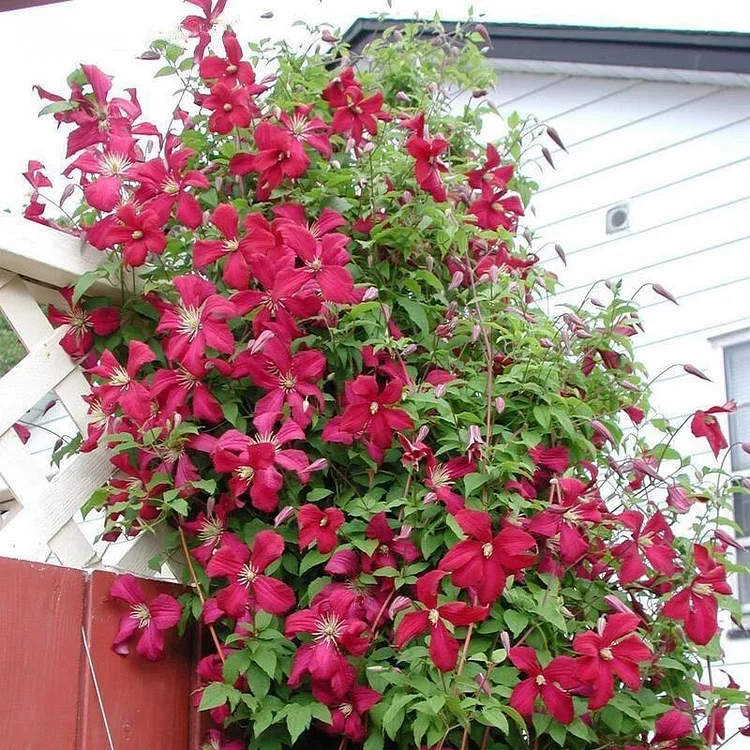 Description : 

Egrow 100Pcs Clematis Flower Seeds Perennial Vines Climbing Clematis Plant Seed Garden Decoration

Specifications :
Quantity : 100 pcs
Germination time : 5-7 days
For germination temperature :  15-20 Celsius.
Package : 1 PP Simple Packaging
Applications :  Balcony, garden, living room, study, windows, office, etc.
How To Grow The Seeds?
Before planting, the seeds need to fill in the planting bed foot of water, irrigation to soil for 8-10 cm deep soil moisture saturation is appropriate. According to the growth of the seedlings and then watering right amount of water, prevent soil compaction. After the bottom water infiltration, the bed surface thin layer of fine soil sprinkle sifted. Usually they sow, drilling and on-demand. Immediately after sowing casing, casing fine sieved soil use. Overburden thickness of about 0.8-1.0 cm, Bo Hou uniform. After sowing, then 8 grams per square meter seedbed 50% carbendazim WP fine soil mix evenly spread thin in the bed surface, can prevent seedling damping-off occurs, the seeds did not germinate during the nursery beds should be watered frequently to seeds will begin to germinate in 5-7 days.
Tips :
Soaked in warm water for 8 hours before planting will be better if the seeds is over 0.5mm.
Because the seeds are in dormant state and need to absorb enough water to germination.
Package Includes :
1 x Egrow 50 Pcs Clematis Seeds
Product Details :