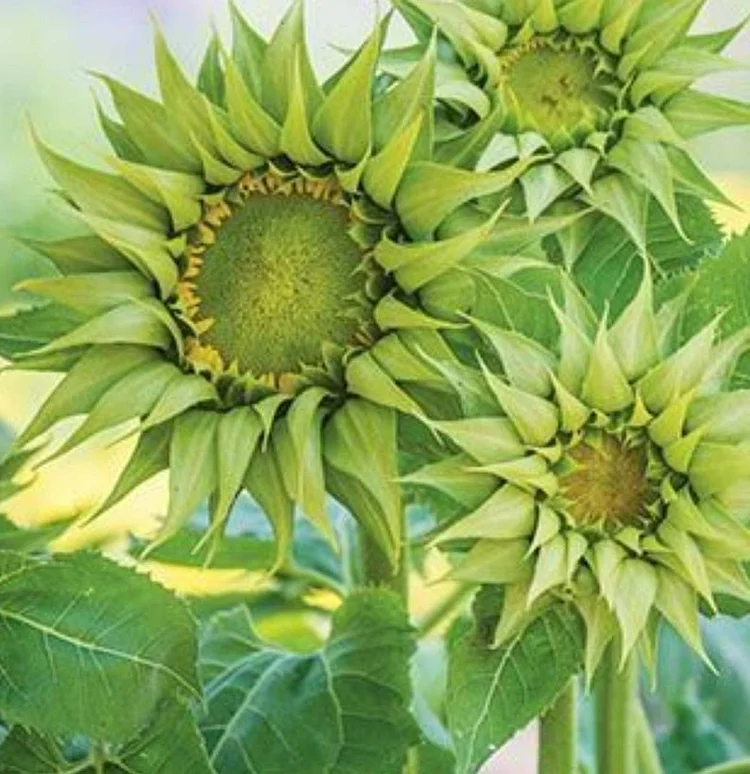 Green Sunflowers, uniquely different from other varieties. Annuals.
I did start these indoor last season in compostable containers. Sunflowers do not like to be uprooted so give them a head start or go right to garden. If starting outdoors be aware the birds and other friends may get them before they germinate. This sunflower will be sure to add an element of interest to any garden or container. Great as cut flowers in arrangements.
Indoor gardening is a great way to beat the boredom and give you something to look forward to.