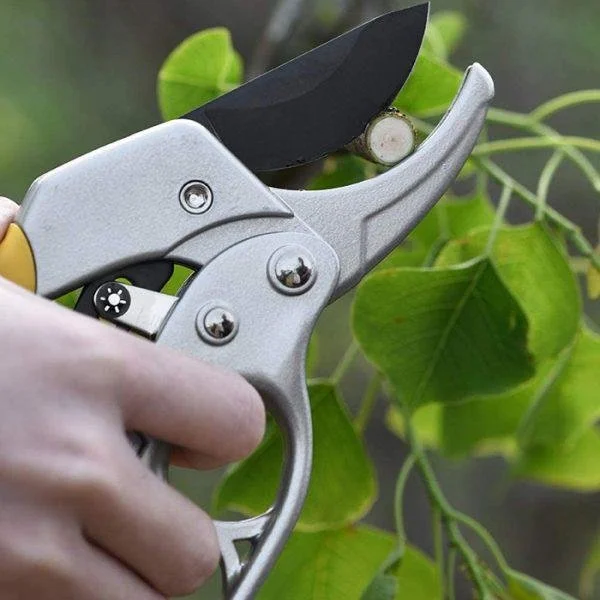 If you have weak hands or suffer from arthritis or other mobility problems, but you love gardening, these handguard pruning shears scissors are for you. The lightweight garden cutters and ratchet action design make you keep pruning longer no fatigue.
Features:
★ SHARP AND DURABLE: The blade of the branch scissors is made of SK5 steel, after high temperature quenching, the surface is treated with coating, the blade is sharp, not easy to rust, and pruning is easy and labor-saving.
★ HANDGUARD DESIGN: The handle of the garden shears is ergonomically designed, and it is comfortable to hold. The aluminum alloy handle is not easy to deform and break.
★ PULLEY DESIGN: Segmented hand guard pulley pruning scissors, more labor-saving and convenient to use, flower branches, grape branches, branches, fruit branches, picking, etc. can be used.
★ SAFETY LOCK: Close the secateurs and gently push the safety lock to lock it, which is convenient and safe for storage.
Specifications:
Material: Surface Plating 65 Manganese
Overall Length: 200mm
Opening Size: 35mm
Shape: Elbow
Package Included:
1 x Handguard Pruning Shears