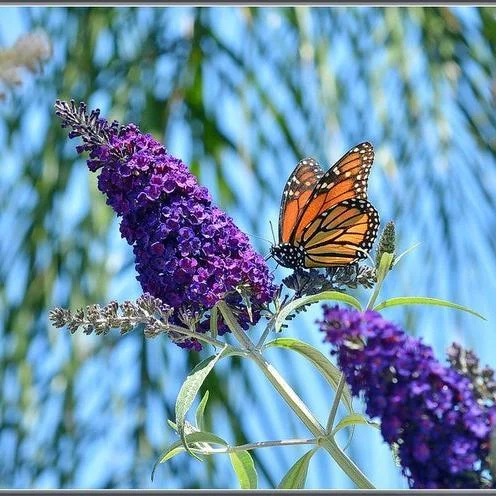 DESCRIPTION:
NAME: Butterfly Bush Mix

OTHER COMMON NAMES: Summer Lilac

SCIENTIFIC NAME: Buddleia Davidii

COLOR: Pink, Purple, White, & Bluish

PLANT SEEDS: Outdoors after frost / Indoors weeks before last frost

PLANT HEIGHT: 72 - 96"

PLANT SPACING: 48 - 60"

BLOOM TIME: Mid Spring - All Summer

HARDINESS ZONE: 4 - 9

LIGHT REQUIREMENTS: Sun

SOIL & WATER PREFERENCES: Average
OTHER: The tiny fragrant flowers of the Butterfly Bush cluster together in huge cone shaped bunches for a lovely display. They make an excellent cut flower and attract all of the good stuff - bees, butterflies including MONARCHS, and birds including HUMMINGBIRDS! I think they are very appropriately named because I can tell you there is no other flower in my yard I see more butterflies on.