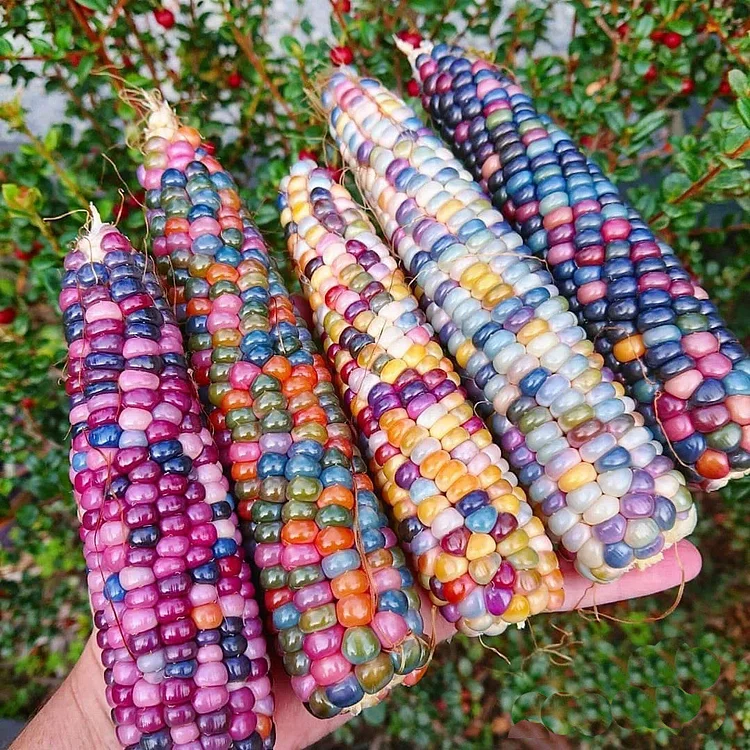 This colorful, open-pollinated sweet corn was developed from a cross of the heirloom sweet corn, 'Luther Hill', and 'Painted Mountain' flour (Indian) corn. Because 'Painted Mountain' was selected from the Rocky Mountains, 'Painted Hill' is adapted for short growing seasons and can germinate better than others in cool, wet soils. The 7", multi-colored ears make a beautiful display, and every kernel is filled with robust, old-time corn flavor. Color is pale when fresh but intensifies when dried.
Qty: 20 seeds
Botanical Name: Zea mays
Days to Maturity: 65–80 days
Family: Poaceae
Native: Americas
Hardiness: Frost-sensitive annual
Plant Dimensions: 5' tall
Variety Information: 7" long ears with kernels in yellows, reds, purples, blues, and white. 'Painted Hill' is open-pollinated. Kernel color is pale at the fresh-eating stage. Darker colors develop as ears dry for colorful and unique ornamental corn.